Since they were first incepted in 2004, podcasts have grown in popularity as a modern form of entertainment. They're very effective as learning tools because you can listen to a variety of topics. The biggest advantage of podcasts is that you can download them; you can also listen to them when you're online or offline.
Another thing is that most of them are usually free, and you can get them on your phone app. It's an alternative way to entertain you besides watching television and listening to music. You can listen to a podcast anytime, even when doing another task. Below are reasons why you should start listening to podcasts.
1. To Cut Down On Screen Time
Listening to podcasts is a great alternative to watching television. Staying on screen for a long time can lead to eye strains that can damage or negatively affect your eyesight. When listening to podcasts, you don't need the videos, reducing eye strain.
Listening to podcasts will also help your brain be more active than watching television. This is because when you listen, you use imagination, but when you watch, there is spoon-feeding that involves visual accompaniment.
2. You Will Learn Unique Topics From The Experts
Podcasts have become a common way for experts to share their ideas with many people. It is more of an educational tool. You can listen to podcasts to gain more knowledge on different issues instead of spending your time watching things that are not helpful. For podcasts, you can choose to listen to things that are interesting to you.
3. Multitasking Makes Work Easier
The good thing about listening to podcasts, you can listen to the audio while doing other activities like folding your laundry, washing utensils, cleaning the house, and cooking dinner without even watching. It is the best entertainment or learning tool, especially when you're busy performing other tasks. It can fit well with your schedule since you can listen and multitask.
4. Podcasts Help Listeners To Be Successful
The highest percentage of people who listen to podcasts can learn about different industries or subjects and become successful. This is because listening to podcasts activates your brain, and you learn many new things.
It's a significant step towards success. If you want to learn about n a specific field, you can expand your knowledge and skills by listening to experts on a podcast, and you will be successful.
5. Easily accessible
Podcasts are usually easy to access. You only need your smartphone, a laptop, and an internet connection to access them. You can get them in various apps. Some podcasts are free to download, while you are required to pay for some so you can access them.
Some of the best podcasts include audible, stitcher, Google podcasts, and apple podcasts. You researched which one is the right and suitable for you, especially for podcast newbies.
Additional Reasons And Benefits Of Listening To Podcasts
Benefit People Mentally
Listening to podcasts helps you feel inspired and entertained. Feeling entertained and inspired is essential for your mental health.
Help You Become A Better Listener
Listening to podcasts will help in improving your listening skills. It improves the part of your brain by training it to pay attention.
You, Will, Get Less Bored With Your Playlist
Listening to music is one of the most entertaining things to many people. However, you will probably get bored if you listen to your music every time. You can avoid this by listening to podcasts sometimes. When you give your playlist a break, you will never get bored with it.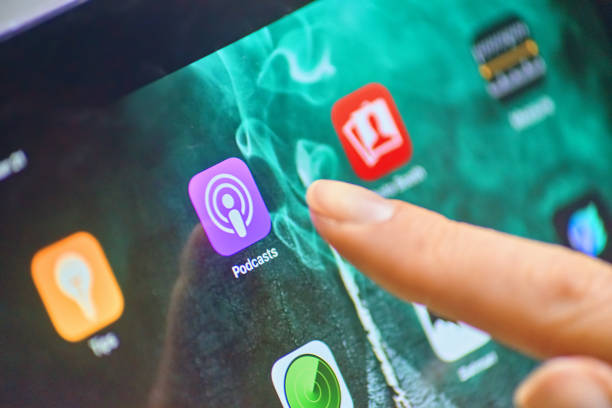 They Are Usually Conversations Instead Of Stories
Podcasts are conversations between people. They are better compared to reading stories that one person usually writes. When you listen to two different people, you will be able to get a different view which is enjoyable and increases your knowledge. The best thing about listening to a podcast is that you can switch to another one when you lose focus.
To Spend Your Time Effectively
The time you spend doing house chores or walking to your workplace is enough for you to listen to a podcast. However, it's also important to use your free time listening to podcasts and learning new things.
To Stay Updated About Current Events
Listening to news podcasts is an exciting way to get informed about current events compared to reading the news. A podcast involves a debate between people, and you can get different views from them, which is more entertaining. In addition, some of the current events can help you in your business or job since they involve the current trend in the market.
To Enhance Relationships
Listening to podcasts will help you deal with the challenges you are facing with your partner or family. Most people interviewed in the podcasts may have dealt with the same situations. They will help you get the solutions you need for your problems and make you feel those problems are typical and have solutions.
Why Choose Us?
Glacer FM is the best Global Internet Radio Station with a variety of excellent podcasts compared to other internet radio stations. We bring you compelling and engaging new content on all topics from science talk to religion, politics, business, education, health, sports, comedy, music, and entertainment.
In addition, we showcase music from different cultures all over the world. We also bring you your favorite podcasts and shows 24/7. Our podcasts and shows are usually accessible on demand 24/7, making it easy for listeners to access their favorite or new episodes anytime.
We accept fresh podcasts or shows to promote on GLACER FM'S indie channel. Since we air all topics, you can work with us if you make compelling podcasts. We will air one of your episodes in your podcast on a specific day and in a time slot.
We also allow you to do short commercials during the show, and interviews with advertisers, personalities, and brands. Those interested should begin by sending us a thirty-minute or one-hour podcast in mp3 for weekly, monthly, or every two weeks.
You are also required to send additional information about the show, like pictures and descriptions that will be featured. Once we add and set up your podcast for broadcast, you will receive a confirmation from the programming department on the exact times at which it will get played. For more information about  podcast advertising or related services, contact us today.
What's your reaction?
0
cool
0
bad
0
lol
0
sad