Internet radio offers numerous benefits to both listeners and broadcasters. For starters, it transcends the limitations of traditional radio. Listeners can access their favorite radio stations via standalone devices on the internet or through downloadable smartphone apps or web browsers. Check out the other reasons to switch to Internet radio.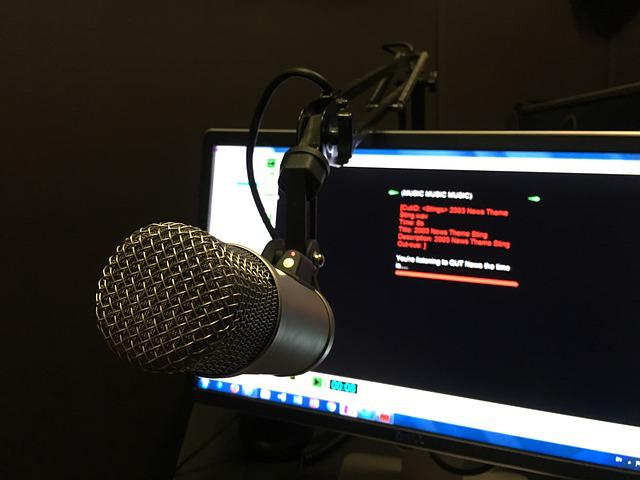 Wide variety and choice
Conventional radio stations usually play specific types of genres, limiting your choice of music. For instance, some radio stations are formatted to play urban hits, whereas others play country music and other popular genres. Unlike traditional radio stations that play the same music repeatedly, internet radio offers listeners a wide variety and choice of content to consume.
There are many web radio stations for every genre of music, including classic oldies, Bluegrass, Kid's radio, and Ambient and Beautiful music, among others. As such, you are not limited to just specific types of genres. Listeners can choose to concentrate on music from a particular genre or continent or programs covering specific topics. All you need to do is search for the type of music you want without turning the dial to find a random station.
The best part about online radios is that people can listen to their favorite hits without giving too much thought to music selection. You can have your music selected for you. Other than music, many other stations cover various topics in different languages, giving listeners a range of options compared to conventional radio stations.
More than just audio
Internet radio enhances the user's listening experience by providing information about the song titles, artists' names, album art, and social media share buttons. Some stations like Glacer FM also give you the option to buy the song or lyrics of the song.
Online radio websites also come with nice extras. For example, you can access a list of previously played music from archives if you missed a previous episode. You can also pause, rewind or resume a stream, among other things.
Fewer ads
Advertisements are one of the most frustrating aspects of listening to or broadcasting on traditional radio. Local radios run promotions for 15 minutes or so per hour throughout the day. These ads eat into your listening time and take away from the content. To listeners, ads can be annoying, taking away your listening experience. For broadcasters, many ads can turn away listeners.
With internet radio, you will not have to deal with the menace of back-to-back ads. You can listen to music on the internet radio without being interrupted by a string of ads. Ads are less common and fewer in between music and radio shows. There are also ad-free radio stations that you can listen to all day and night without interruptions.
Worldwide coverage
One of the most significant advantages of internet radio to listeners and broadcasters alike is the absence of geographical restrictions. Over the internet, radio stations are not limited by the power and range of frequency. Also, listeners are not limited to enjoying radio over an internet radio device only.
You can access these stations via apps or directly in the browser on your mobile phone. The lack of geographical restrictions also means that you can reach audiences from all corners of the world as a broadcaster. Your audience can also listen to their favorite radio station at home, on the road, and in the office.
Few starting requirements
Another big advantage of the internet radio is the relatively low advertising or marketing costs when compared to terrestrial radio. Promoting your content on internet radio is a fairly straightforward affair, even for newbies or startups. You do not need much in terms of resources like money, connections or experience to create content and spread word about your brand on internet radio. All you need to start is a great idea and well structured or quality content that clearly illustrates what your brand is about. Content submitted for advertising could be for live reads, sponsorships or advertising spots. When you buy time on the air, you are given the freedom to choose when you want your advertisement to be heard. Listeners simply need to have a stable internet connection on a any device such as a computer, laptop or phone to access the station or channel of their choice.
Also, there are no barriers or gatekeepers to hinder the advertising process on internet radio automated features make it easy for broadcasters to program content and reach specific audiences globally.
Excellent sound quality
Sound quality typically suffers on conventional broadcast radio. This issue arises due to interference which causes buzzing or rasping-type sounds, and environmental factors like poor weather conditions.
With internet radio stations, these challenges are a thing of the past. Internet radio sound undergoes less compression than traditional radio sound resulting in higher quality audio overall. The audio is clear and free from static and can be compared to listening to music downloaded music from Apple Music and Spotify.
Better audience insight
The Internet radio can prove beneficial to broadcasters as it offers a much more efficient way to collect stats on their listeners. Through the internet radio streaming software, radio owners can tell:
Listeners location
Total number of listeners in real-time
Total listening hours
Using these stats, they can determine what music their audience likes to listen to, what country they come from, and what shows or programs are popular. This helps them know what to play and the times so as to create a more effective schedule You will have  for the various programs aired throughout the day. A better understanding of listeners and an attractively package content keeps them coming for more.
Want to reach a global audience? Tap the power of internet radio stations
If you're looking to connect with a global audience or want to push your podcast online, contact Glacer FM. We will work closely with you to create effective ads that put your business right in front of your ideal customers.
We are also on the lookout for engaging podcasts to feature on our Indie channel. We welcome submissions and content on various topics ranging from sports to music to entertainment.
What's your reaction?
0
cool
0
bad
0
lol
0
sad